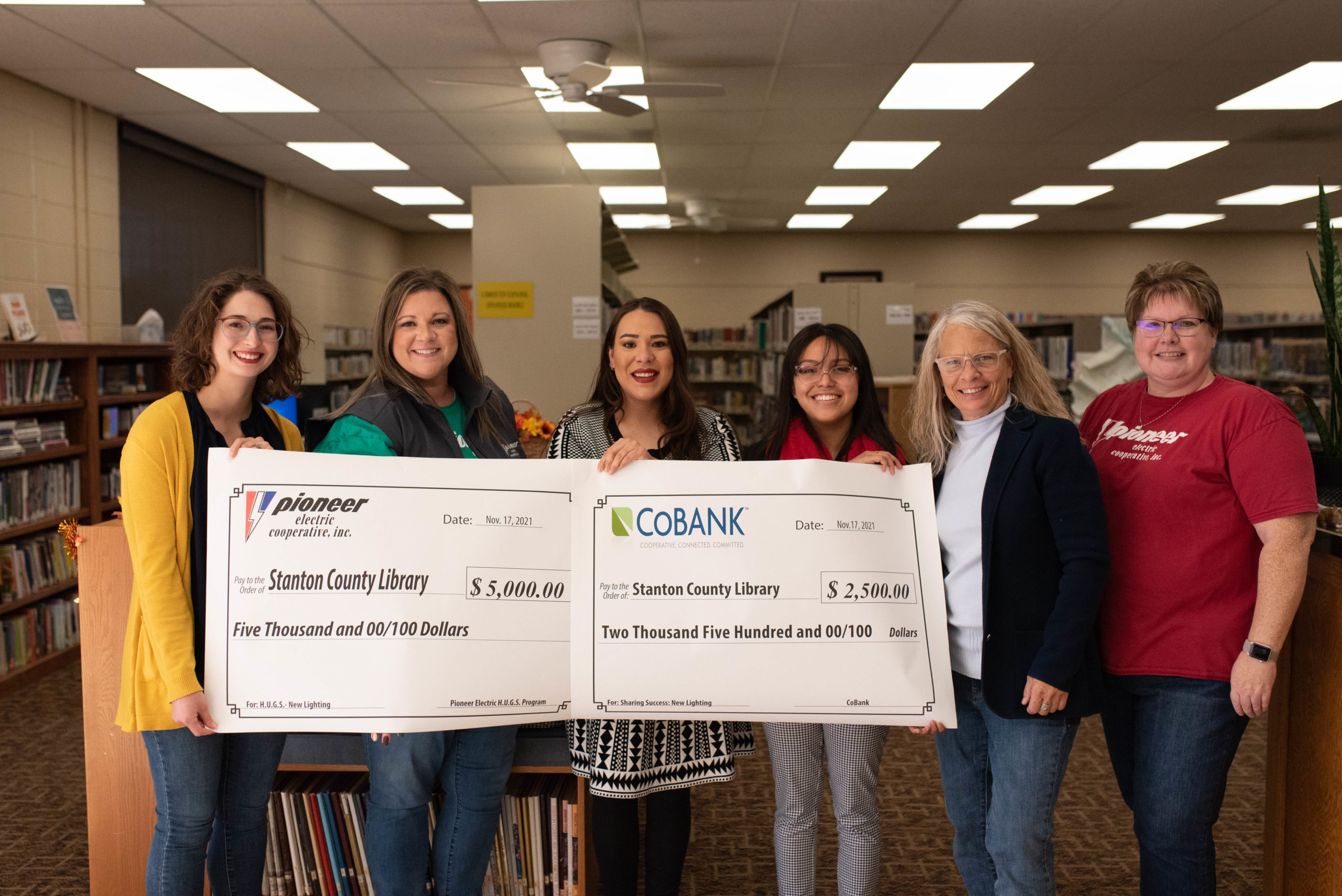 Pioneer Electric's H.U.G.S. (Helping Us Give to Society) program awarded $5,000 in grant funds to the Stanton County Library on Nov. 17, 2021. The cooperative also presented the library with $2,500 in grant funds from CoBank, the cooperative's primary lender. The money will be used to purchase light fixtures, replacing the library's original fluorescent fixtures with energy-efficient LED panels.
"Replacing the current lighting with a new lighting system is going to be a significant upgrade," said Colleen Kilbreath, Stanton County Library's director. "The new lights will improve the building, the work environment, and the experience of our library users. They will also reduce our future energy consumption."
Kilbreath stated the library has been proactive in combating energy costs; the lighting project will continue to support the library's savings plan.
"Like our H.U.G.S. program, the Stanton County Library is committed to recycling," said Anita Wendt, vice president of energy services for Pioneer Electric. "We appreciate the opportunity to help them bring this project to fruition and make a positive impact on not just Stanton County, but the communities that surround it as well."
More information about Pioneer Electric's H.U.G.S. program can be found here.