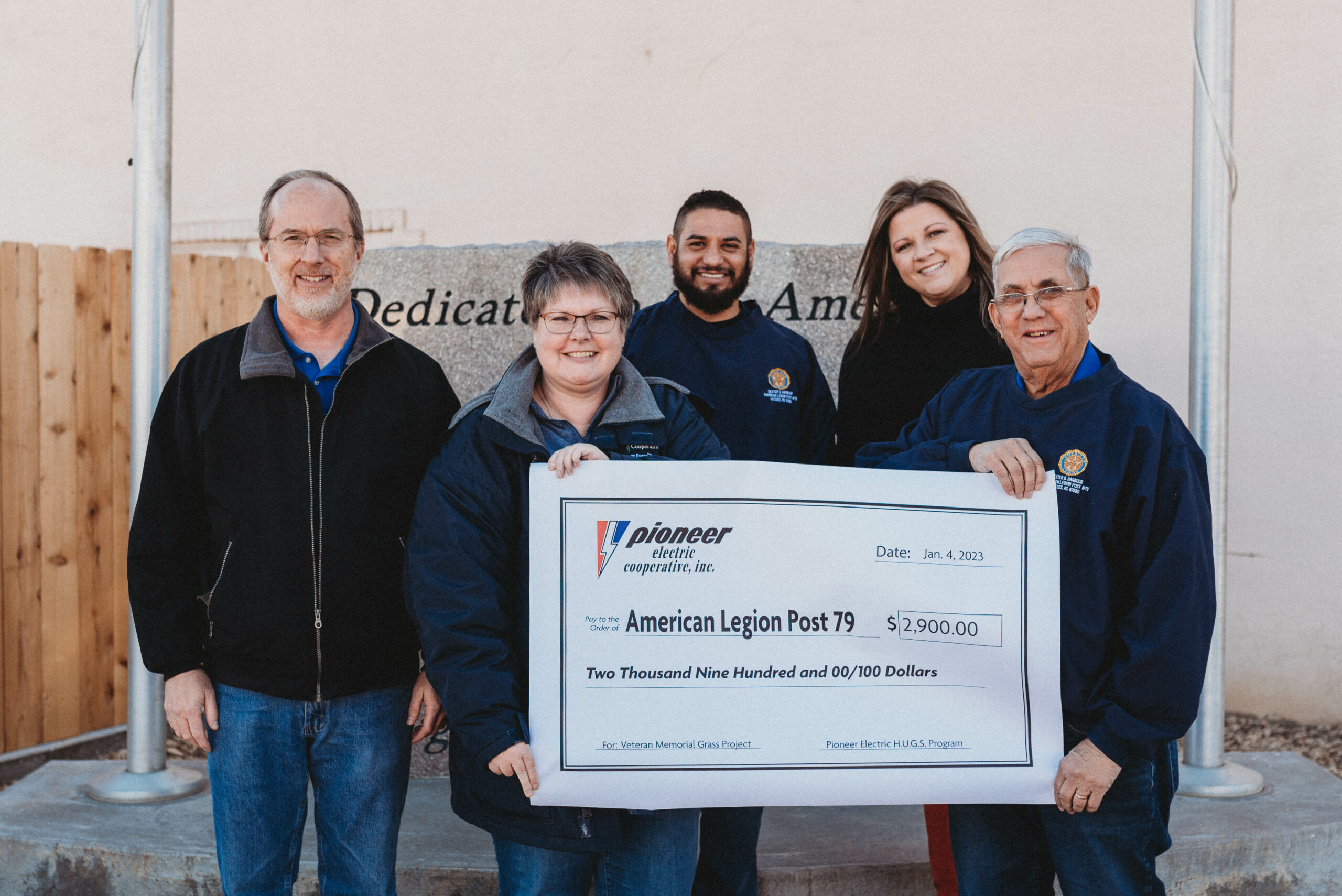 Members of Pioneer Electric's Helping Us Give To Society (H.U.G.S.) team met with representatives of the American Legion Post 79 on Jan. 4 in Ulysses to present the Legion with a $2,900 grant. Funds from the grant will be used to replace grass at the Veterans Memorial with a rockscape.
"Replacing the grass at the memorial will save the Legion approximately $1,450 per year," said Kyle Stringham, a member of the Legion. "We'll be able to use the money saved to make resources available to veterans in Grant County."
The Legion also hopes to replace a cedar fence along the memorial's east side.
"We're proud to partner with the Legion and community of Ulysses on this project," said Anita Wendt, Pioneer Electric vice president of Energy Services. "Not only will this help the Legion make more of an impact for the veterans in the area, but also bring great improvements to such an honorable monument."
Funds Pioneer Electric's H.U.G.S program are generated by recycling scrap materials like aluminum, steel or copper taken from poles no longer in service. Over time, these funds can be substantial. Organizations interested in applying for grant funding through Pioneer Electric's H.U.G.S. program may review the application and guidelines listed online at www.pioneerelectric.coop