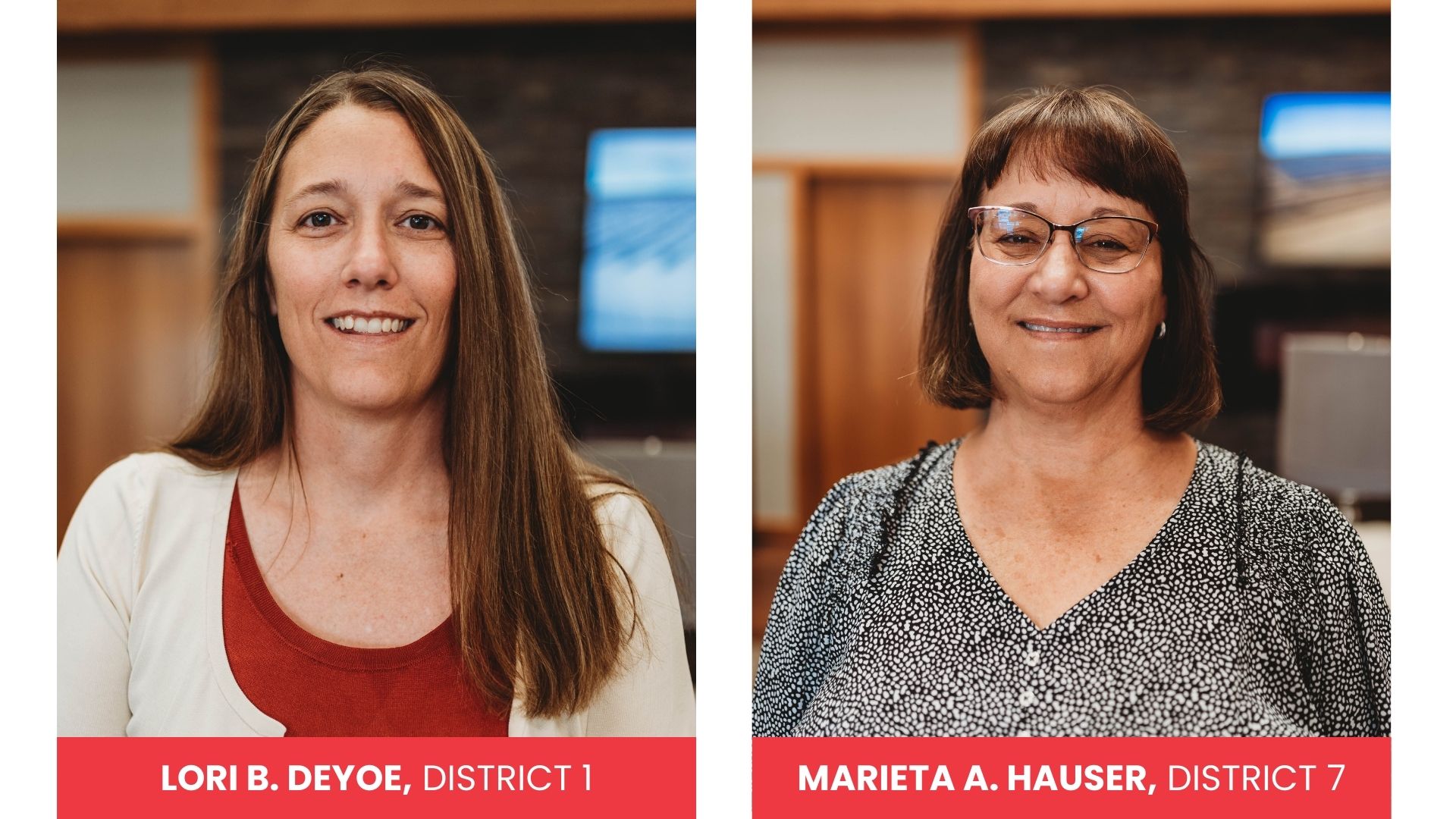 Pioneer Electric Cooperative's 79th Annual Meeting was held on Sept. 14 in the Grant County Civic and concluded with the board of trustees election. Members voted to elect: incumbent Michael Brewer (District 2) and nominees Lori B. Deyoe (District 1) and Marieta A. Hauser (District 7).
"Our board of trustees act as the collective voice of our membership," said Lindsay Campbell, Pioneer Electric Interim CEO. "We welcome Lori and Marieta and look forward to working with them in continuation of providing safe, reliable and sustainable service to our members."
Cooperative trustees oversee the policies and bylaws of the cooperative, represent the membership and serve as ambassadors of the cooperative's viewpoints, objectives, programs and service. Candidates for the board of trustees election are selected annually by a selected group of members, known as the committee of nominations.
Candidates for the board of trustees are voted on by the membership through mail-in or in person balloting. Districts rotate on a three-year election term.
More information regarding Pioneer Electric's Board of Trustees, the election process and a list of current Trustees is available here.