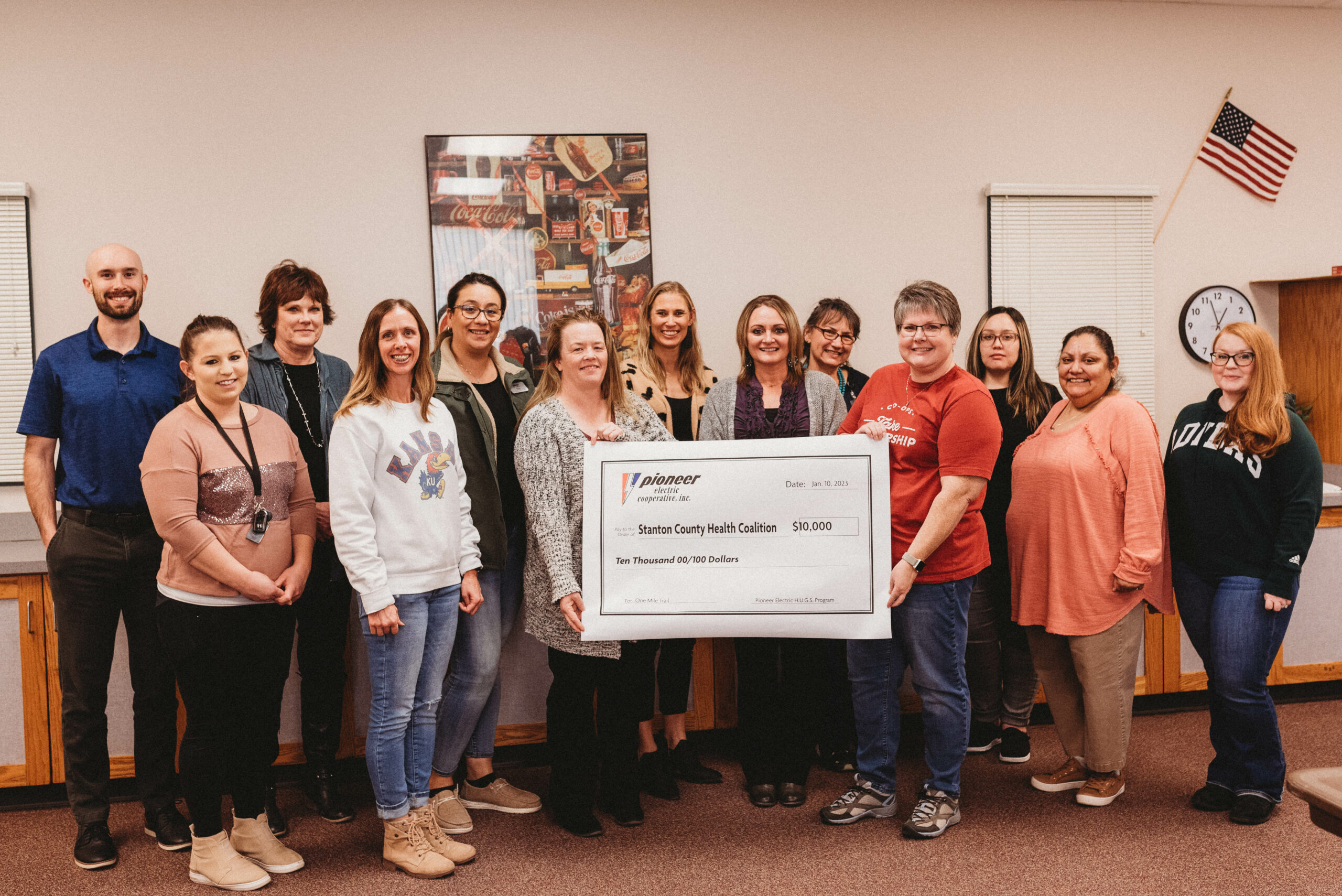 The Stanton County Health Coalition was awarded $10,000 in grants courtesy of Pioneer Electric's H.U.G.S. (Helping Us Give to Society) program. Members of the coalition met with Pioneer Electric H.U.G.S. members on Jan. 4. The grant will be used to complete work on the coalition's walking path project.
"The overall well-being of Stanton County residents is the top priority of the Stanton County Health Coalition," said coalition member, Jennifer Rios. "The walking path will benefit every resident in the community."
Rios stated that, in addition to the one-mile walking path, funds have also been raised to include a gazebo, picnic tables and benches along the path.
The walking path will begin at Battin Park and continue through the City of Johnson. It has been designed to accommodate strollers and enable individuals to pass each other.
"Stanton County Health Coalition has created a great opportunity for the community to get outside and enjoy the benefits of this walking path," said Anita Wendt, Pioneer Electric's vice president of Energy Services. "Projects like this have a long-lasting impact for their communities and we're excited to be part of it."