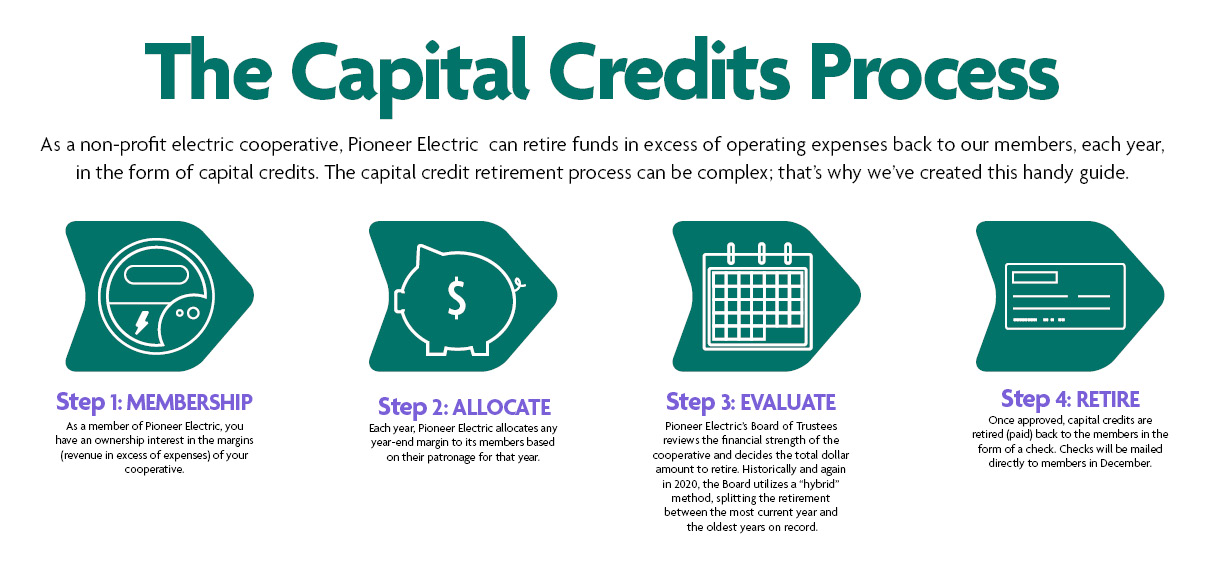 The Pioneer Electric Cooperative, Inc. (Pioneer Electric) Board of Trustees recently approved the 2020 general retirement of $4.9 million in capital credits back to members of the cooperative. The 2020 retirement will include funds for service allocated from the oldest years on record (1998 and 1999) as well as the most recent year (2019). Members will also receive generation and transmission capital credits retired from Sunflower Electric Power Corporation (Sunflower) to Pioneer Electric for service used in 2011 and 2019.
Receiving Your Check
To maintain the health and safety of our members, Pioneer Electric has made the decision not to host an in-person event for the retirement of capital credits and Member Appreciation in 2020. Members will instead receive their checks in the mail this year. Checks will begin arriving in members' mailboxes the first week of December; if you have recently changed address, please make sure to inform Pioneer Electric to receive your check promptly. Undeliverable checks will be returned to Pioneer Electric's main office. Members with questions about this year's retirement of capital credits may contact the Pioneer Electric office at 620-356-1211.