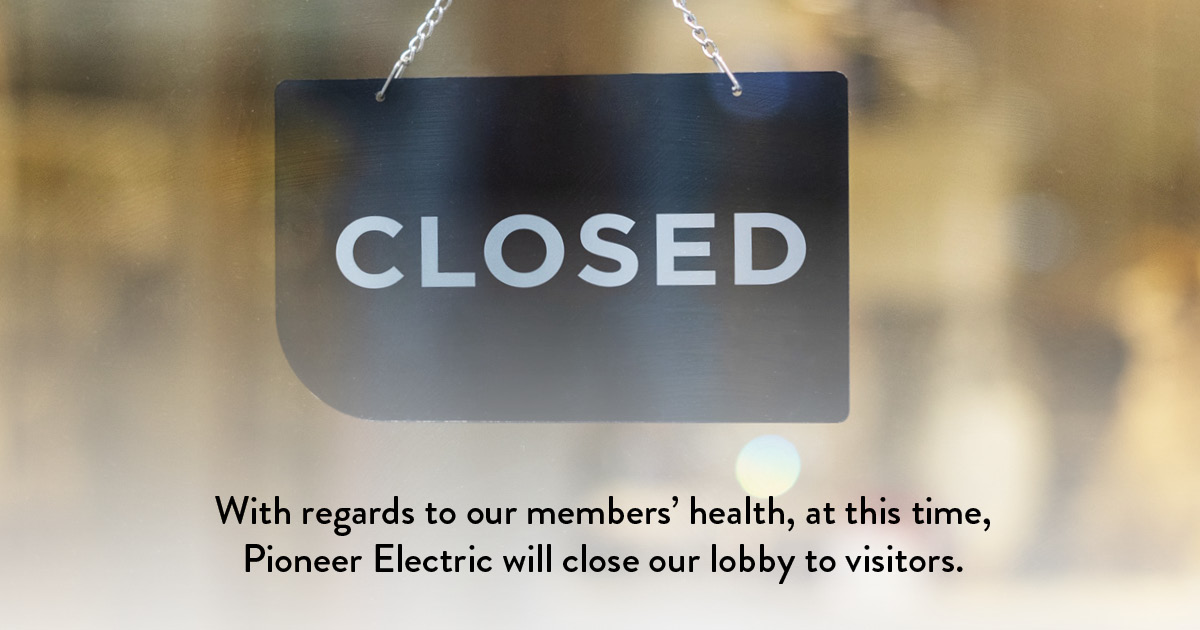 Pioneer Electric Senior Staff and Board announce the temporary closure of its Ulysses office to non-employees. Cooperative members will be asked to either call into the office (1-800-794-9302) or use the drive-up window to conduct business. Under the closure, Pioneer Electric will no longer accept walk-up payments from the lobby and will be adjusting office hours.
"The safety of our members and employees is at the forefront of our concern," said Anita Wendt, vice president of energy services. "We know that the decision will serve as an inconvenience for many, but we feel that this will ensure that our staff is able to best serve members."
Customer service representatives will be available to assist with calls and payments from 8 a.m. to 12 p.m. and 1 p.m. to 5 p.m., Monday through Friday. During this time, Members will be asked to use one of the out-of-office payment methods outlined here.
"Members will have the option to make payments by phone, online, through SmartHub, traditional mail or more," said Wendt. "The goal is to provide members with the flexibility to find a payment method that fits their needs. If ever a member has a question or concern, they are welcome to talk to a representative for assistance."
Implementation of the closure is set to begin on March 18 and will continue until further notice. Pioneer Electric will continue to make announcements to members regarding the situation on Facebook and its website.