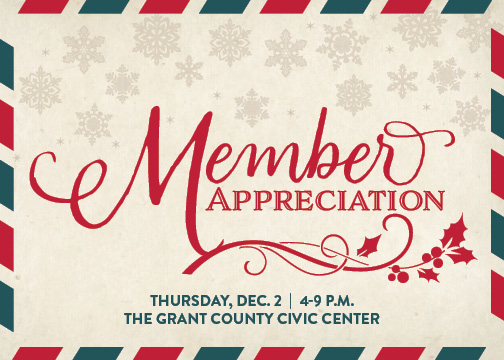 As a non-profit electric cooperative, Pioneer allocates its annual operating margins to members receiving service during the year. These margins (revenue in excess of expenses) are based on your patronage and are called capital credits. They are used by your cooperative for operating funds and paid back to its members as the financial condition of the cooperative permits and bylaw provisions are met.
Pioneer Electric is proud to announce the retirement of $4 million in capital credits to members including $1.8 million in Pioneer Electric patronage (usage) from 1999 and 2020 and $2.2 million in generation and transmission capital credits for service used in 2011 and 2020. Capital credits will be distributed in the form of a check to members; any balances under $5 will not receive a check. Additionally, any accounts with an overdue balance (60 days) will have their capital credits applied directly to their account.
Capital credit checks will be available for pickup during Pioneer Electric's Member Appreciation event (Dec. 2, 4 p.m. – 9 p.m.) at the Grant County Civic Center. In addition to receiving their capital credit check, members are welcome to tour the North Pole, and visit with Santa. Free chili and cinnamon rolls will also be served throughout the event.
Capital credit checks will not be available at Pioneer Electric's office; any checks not picked up during Member Appreciation will be mailed. Additional information about the capital credits retirement process is available here.