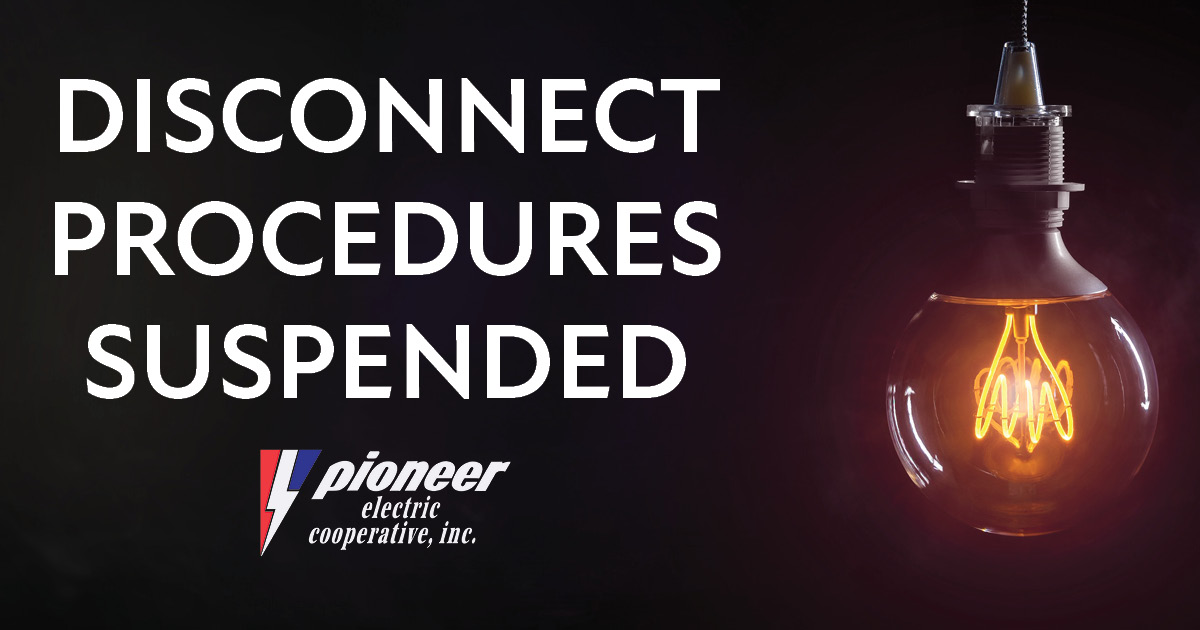 Pioneer Electric announces that it will temporarily suspend disconnections of meters until May 1, 2020, as communities take mitigation steps for Novel Coronavirus (COVID-19). The procedure has been set for immediate implementation and will affect all members of Pioneer Electric.
"With the challenges that some may be facing, we wanted to ensure that electrical service is available to our members," said Randy Magnison, executive vice president- assistant CEO. "We stand committed in the goal of being member-focused; we will move forward and do our part to mitigate risk to employees and members."
Members should note that the moratorium will not relieve the responsibilities for customers to pay their bills and will not cancel any current or outstanding bills or current pay agreements. The purpose of this action is to provide members with the ability to the continuation of service while allowing the opportunity to make payment arrangements or partial bill payments, if the balance owed cannot be paid in full. Members, who utilize automated payments (auto-pay) will continue to have funds applied towards their bills.
"Customer service representatives will be able to assist members needing to setup or make payment arrangements and will be available to answer any questions," said Magnison. "Contact information, recommend payment options and more will be shared with members on the Cooperative's website and on social media. We want to be sure that we provide the tools in which our members may need to make the best decisions and plan accordingly for their situations. Our hope is to work through this situation and get through it together."
Questions regarding the suspension may be directed back to Pioneer Electric by calling 1-800-794-9302. Pioneer Electric will continue to post and provide information to members through its Facebook pages and website (pioneerelelctric.coop)