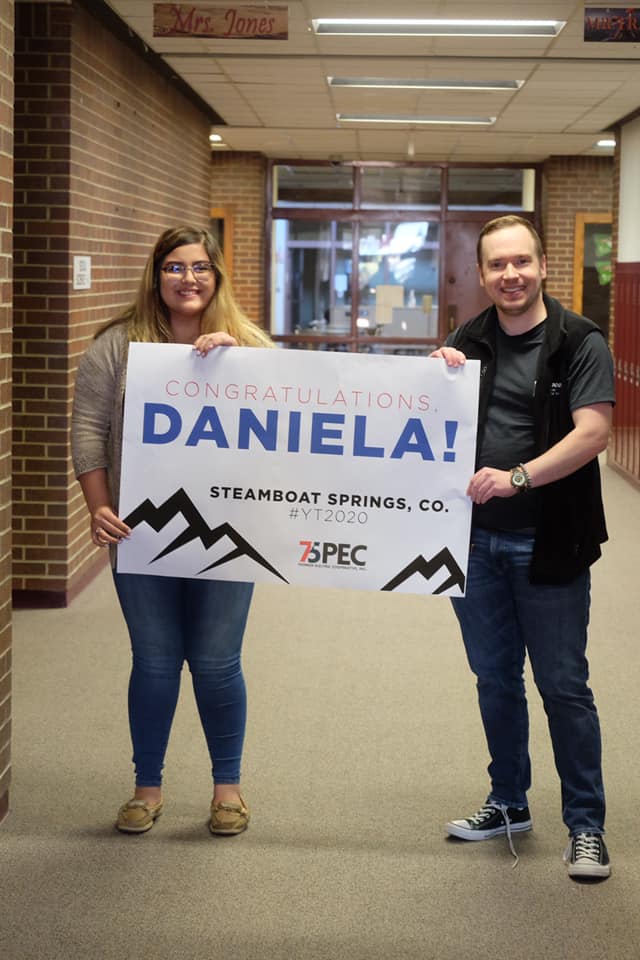 From 26 applicants to four delegates, Pioneer Electric congratulated four area high school students for their success in 2020's Youth Tour program. Audra Langley (Rolla) and Ashley Kennedy (Moscow) will represent the cooperative during the Electric Cooperative Youth Tour in Washington, D.C., in June of 2020. Daniela Rodriguez (Stanton County) and Becca Rock (Ulysses) will attend the Cooperative Youth Leadership Camp, in July of 2020.
"Youth Tour is a program near and dear to the cooperative, and represents the bright future these young students will help shape," said Drew Waechter, program coordinator and communications coordinator for Pioneer. "Pioneer's goal is to help the youth attending this experience the power of people coming together and expressing their desires to better the lives of their neighbors and communities. Community is the soul of the cooperative. It is what sets us apart as a utility and business."
The Electric Cooperative Youth Tour in Washington, D.C., covers the power of democratic control and civic engagement. Students have opportunities to meet with legislators, tour historical monuments and view the history that has shaped our country.
"We want students to start asking those questions of 'What can I do?' and 'How can we change for the better?' and ignite an interest in engaging with their communities," said Waechter.
Digital applications opened last fall to area sophomores and juniors. These applications were then reviewed by a panel of judges from outside of the cooperative. Judges narrowed down the pool of applicants to 20 finalists and each was interviewed. Winning students were then surprised by cooperative employees following the interviews and congratulated for a job well done.
"This is always one of my favorite parts of the program," said Waechter. "Some of these students have never interviewed with a panel so we want to be sure they get the credit they deserve. For us, it's a point in which we can formally welcome them into our cooperative family and begin working together to start this new journey."
Questions regarding either trip, the judging process and requests for details regarding 2021's program may be directed to dwaechter@pioneerelelctric.coop.