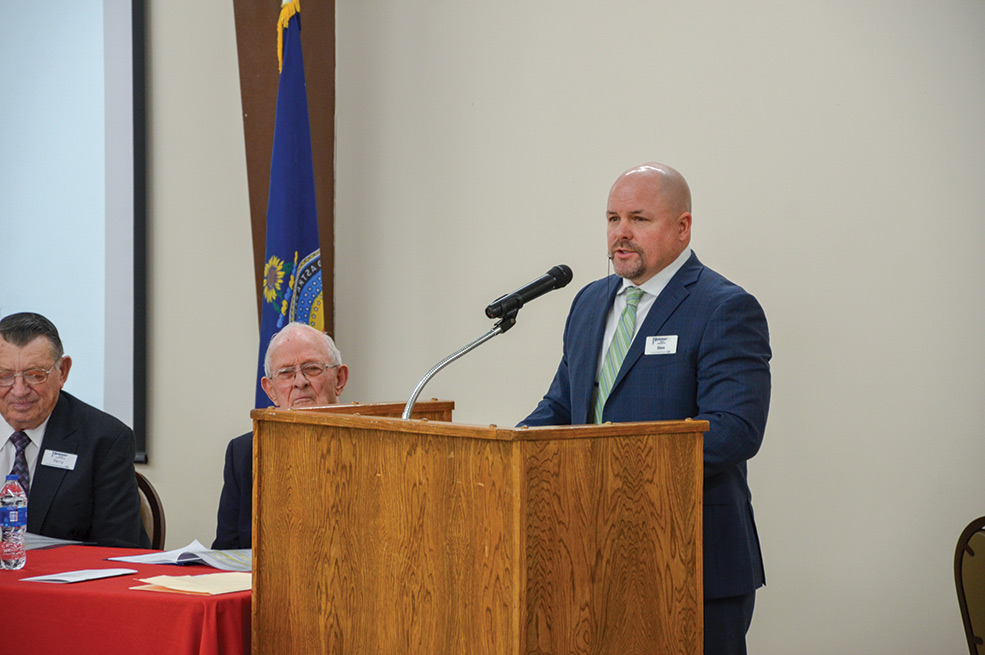 Pioneer Electric would like to invite our area communities in celebrating 75 years of service to southwest Kansas. The Pioneer Electric Annual Meeting and Free Health Fair will be held on March 2 at the Grant County Civic Center (1000 W. Patterson Ave., Ulysses).
The health fair, hosted in partnership with Pioneer Communications, is open to all who wish to attend. Doors will open to the Grant County Civic Center at 7 a.m. and attendants can enjoy a free blood chemistry profile test and meet with local health service providers.
"The chemistry profile tests will provide information about your general state of health including information regarding cholesterol/lipids, liver functions, kidney functions, electrolytes, nutrition, iron, white blood cell count and red blood cell count," said Drew Waechter Pioneer Electric communications specialist. "Individuals may choose to purchase additional tests for Hemoglobin (A1c), Prostate Specific Antigen (PSA) and Thyroid (TSH). These tests are available at $8 each and can be purchased with cash or check. Those paying with checks will need to have them made payable to Pioneer Communications."
Pioneer Electric and Pioneer Communications will NOT have access to any test results. All results will come from Pathology Associates Medical Laboratories (PAML) in Spokane, WA. A contact number for PAML will be provided to individuals seeking assistance. Phlebotomists will be performing blood draws until 11:30 a.m. A free lunch will be served at noon for all who wish to attend.
Registration for the Annual Meeting will begin at 8:00 a.m. and the meeting will begin at 10 a.m. At this year's meeting, Pioneer Electric staff will look at the 75-year history of Pioneer Electric and take glimpse into its future.
"It wouldn't be an Annual Meeting without a bit of fun thrown in the mix," said Waechter. "Guests will be able to win one of many great door prizes, meet and congratulate winners of our youth programs and more! In celebration of our 75th anniversary, one member will win a $75 energy credit each month for the remainder of 2019, in our grand prize drawing"."