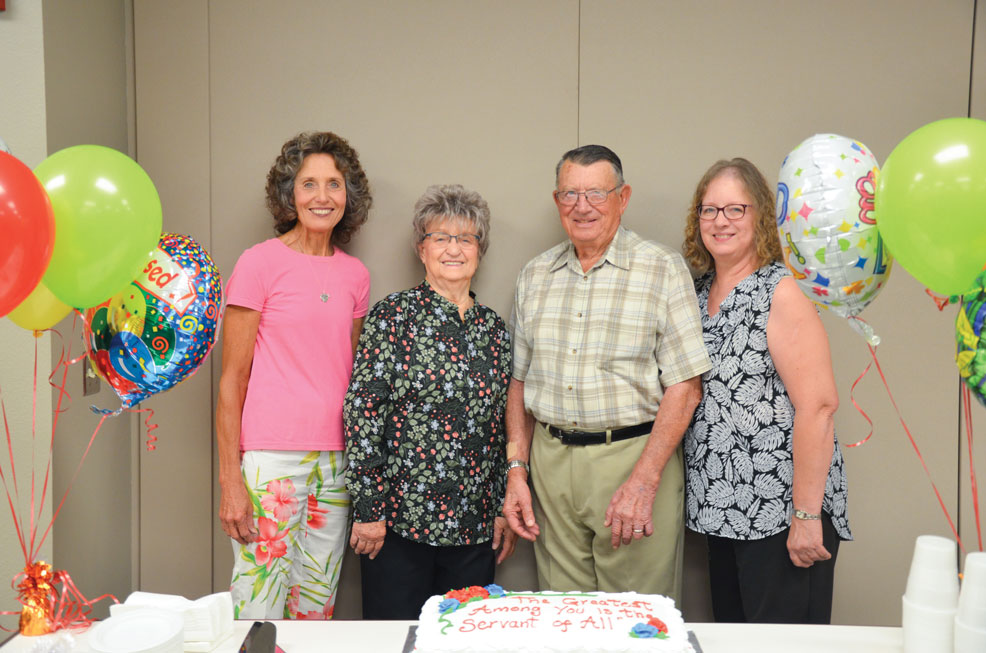 To be a part of a cooperative is to take up the mantle of servant leadership. For 34 years, there wasn't a better example of this than the service of Perry Rubart. A veteran, local businessman and Pioneer board member, Rubart has made community service a pillar in all that he does. In September, he closed his story with Pioneer Electric as he chose to step down from the cooperative board. For Rubart, the move serves as an opportunity to be closer to family.
Rubart joined the cooperative in 1985. It was his first look at cooperatives and the electrical industry. Rubart's desire to learn more about the electrical industry made him a fast fit on the board, earning him reelection.
Rubart witnessed many changes to the cooperative: the construction of Pioneer's current office in Ulysses, the implementation of digital metering, the devastation of the 2006 ice storm and the growth of the cooperative. Through each transition, he pushed employees to always consider the member. It was common to catch Rubart taking time to visit with members during cooperative functions, always offering a firm handshake and a listening ear.
Over the years, Rubart's service on the Pioneer Electric board opened opportunities to serve his community in other ways. He balanced his time with Pioneer by serving on various committees and boards. In 2012, his continued commitment to service and community earned him a nomination to the National Rural Electric Cooperative Association's Cooperative Hall of Fame.
In stepping down, Rubart's seat was filled by the appointment of Jeff Moyer.