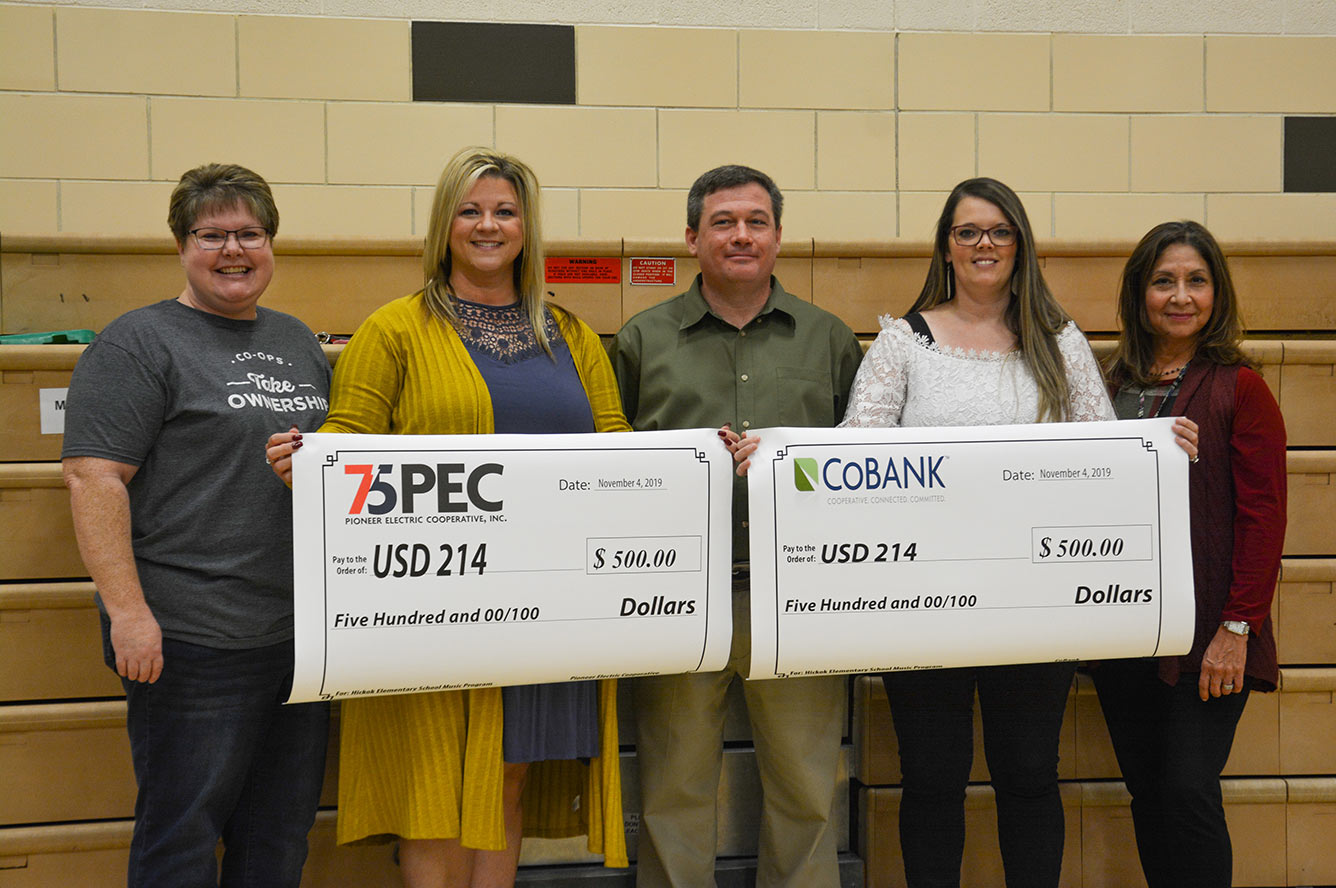 Nov. 4, 2019 – Representatives from Pioneer Electric's Helping Us Give to Society (H.U.G.S.) team presented the students and faculty of Hickok Elementary School with $1,000 in grants to assist in purchasing new xylophones for students.
"Classroom instruments are an important part of the music learning process," said Brad Timken, teacher at Hickok Elementary School. "My goal is to eventually have enough xylophones to accommodate a class of 24 students."
Timken and the school reached out to the H.U.G.S. team regarding the grant and it was approved during the team's fall meeting. Representatives from Pioneer Electric then nominated the proposal for CoBank's (Pioneer Electric's primary lender) Sharing Success program and was awarded a matching grant.
"This will be a great opportunity for students," said Anita Wendt, H.U.G.S. team member. "We hope that this will encourage students to explore various subjects and opportunities as they go through school."