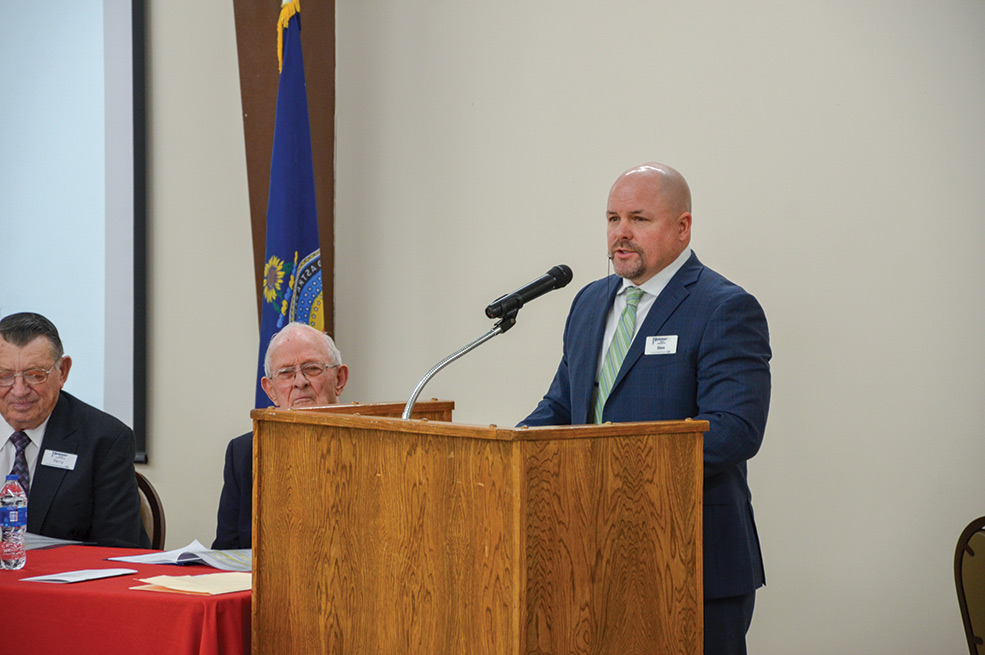 This March, employees, board of trustees and members of Pioneer Electric gathered for the 74th Annual Meeting of the cooperative. The day began with communities coming together for a free health fair. Various local organizations provided information on numerous health services, and 1,219 attendants participated in free blood profile tests.
"It's humbling to receive such wonderful support from our community," said Dee Longoria energy services coordinator for Pioneer Electric. "Events like this wouldn't be possible without the participation from these organizations. It's the cooperative spirit at work— communities coming together for a joint cause."
At the annual meeting, Pioneer Electric employees and guests discussed the co-op's achievements from the past year and an outlook for the upcoming year.
"Currently, the cooperative is working with the Federal Emergency Management Agency (FEMA) to help with costs from the storm," Epperson said. "Members can expect restoration to take four to five years before completion."
Finally, representatives from Sunflower Electric Power Corporation and Mid-Kansas Electric spoke on the Johnson Corner Solar project. The project (to be constructed near Johnson City) will be the largest solar project in the state. Construction of the project is set to begin in the first quarter of 2019 and is planned to finish in second quarter of that year. Additional information regarding the project can be found online at midkansaselectric.net.
"Democratic control is a part of our business model," Epperson said. "You, our members, are what powers the cooperative. You have the power to elect board members, vote on proposed changes and share your thoughts with your fellow members. This is the purpose of your annual meeting and we thank you for your continued commitment."